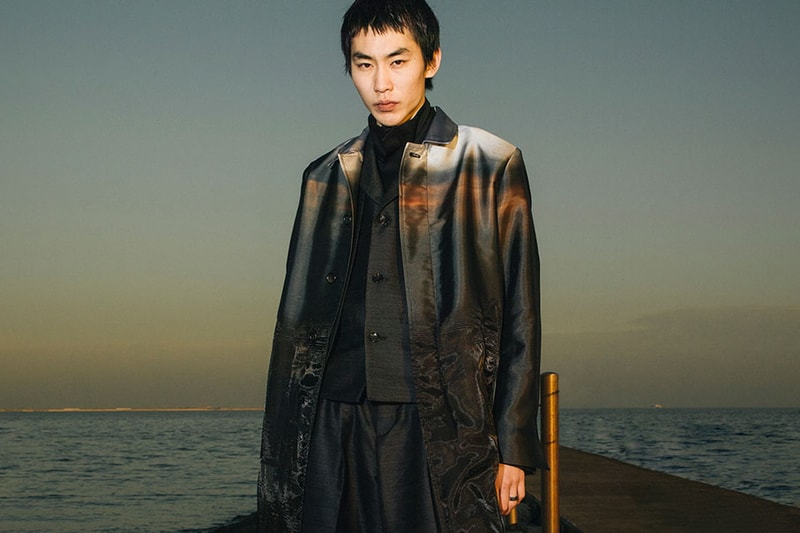 TaaKK's oeuvre is rooted in flowing, elegant menswear elevated by founder Takuya Morikawa's desire to create dynamic textiles. After honing his skills at Issey Miyake, Morikawa has slowly built his label into a domestically-supported powerhouse, with Fall/Winter 2021 serving up more accessibly draping garments ideal that's "Grounded in Unreality."
Morikawa's clever tricks return in strong form here, as shirts seamlessly blend into trousers to create a slick jumpsuit, gradient patterns shift into tonal hues and trousers sprout secondary waistbands for extra height. Oversized tops co-mingle with trim outerwear and relaxed slacks throughout the collection — keeping the silhouettes consistent allows for more emphasis on the wild fabric experiments. TaaKK again delves into bold all-over prints, smeared velvet and glossy wools, occasionally serving up new twists on the recognizable silhouettes, like when a prim blazer shapeshifts into a zippered bomber jacket.
Similarly louche looks graced the seasonal lookbooks of brands like Lemaire, WOOYOUNGMI and Hermès .
Click here to view full gallery at HYPEBEAST