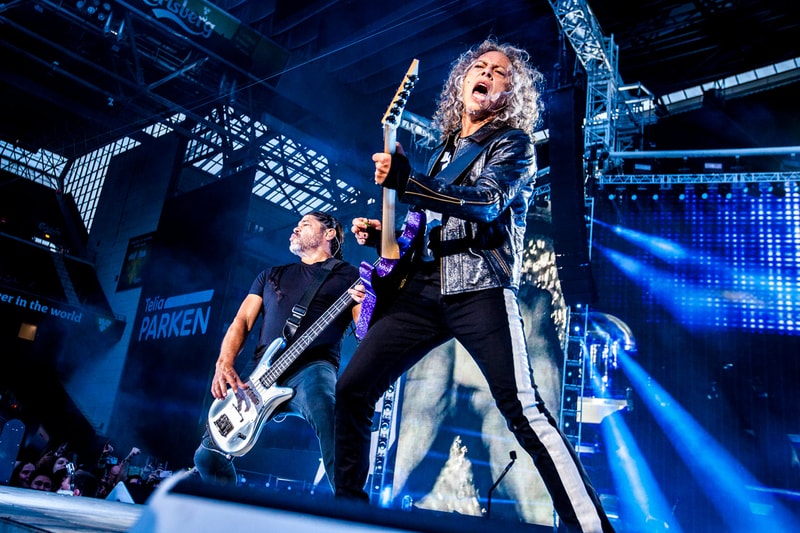 Metallica's performance during BlizzCon 2021's opening ceremony got a rather uncharacteristic overdub on the Twitch Gaming channel to avoid a Digital Millennium Copyright Act (DMCA) violation and takedown order on Friday night. Other Twitch channels and the official YouTube livestream weren't affected, but the gaming channel evidently hadn't obtained the permissions to host the concert.
Twitch has admitted to struggling with DMCA-related issues with music copyrights in the past, and discussed its policy in a lengthy blog post back in November 2020 after music labels started sending out thousands of DMCA claims per week in May of that year.
The incident, which occurred during Metallica's performance of "For Whom the Bell Tolls," also packed a slightly ironic dimension; the band won a landmark case against Napster in 2001, suing the early-gen P2P file sharing service of copyright infringement.
You can catch clips of the moment the performance is censored and view the performance in full on YouTube and across social media, where it originally took off.
lmao blizzcon muted metallica's live virtual concert and is just playing random low-key music over the whole thing pic.twitter.com/UqKnJf24VS

— RickyFTW (@rickyftw) February 19, 2021
Twitch streamers recently scored the opportunity to design the first vehicle designed for and by gamers with the Lexus Gamers' IS.
Click here to view full gallery at HYPEBEAST