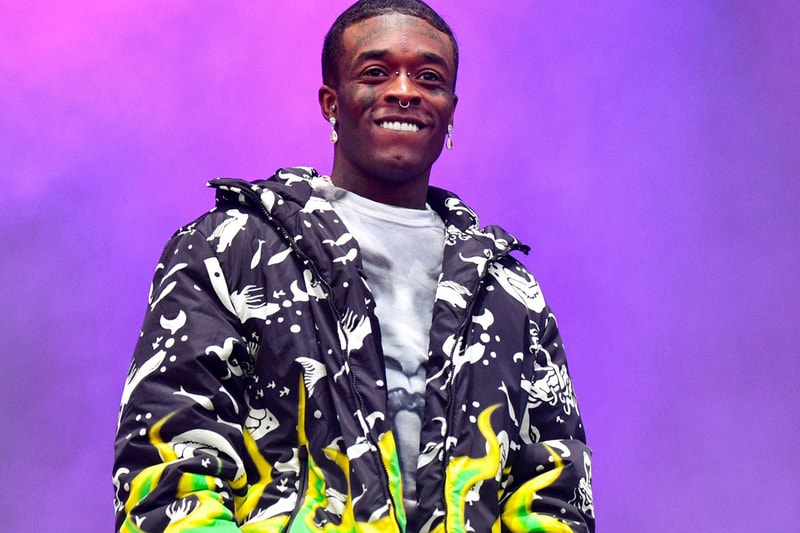 Lil Uzi Vert revealed his plans to have a natural pink diamond implanted in his forehead in a series of tweets yesterday. According to the rapper, he started forking over millions for the diamond back in 2017 and has just finished the payments. He purchased the diamond from Elliot Eliantte, the jeweler known to create pricey pieces for Migos and Travis Scott among others.
The cost appears to be significant; Uzi stated in replies to fans that the diamond is his favorite and most expensive purchase yet, worth more than his multi-million dollar car collection and his home.
He also shared an image of the 10, almost 11 carat, marquise-cut diamond held against his forehead, which appears to be roughly a U.S. quarter coin's diameter in height.
I've been paying for a natural pink diamond from Elliot for years now . This one Stone cost so much I've been paying for it since 2017. That was the first time I saw a real natural pink diamond. ♦️ A lot of M's in my face ? ? ???????????????????????

— Uzi London ?☄️?® (@LILUZIVERT) January 30, 2021
Yes my Bugatti can't even pay for it … all my cars together ,plus home, ? ? ? ? ? this took so long now I can get this money ? https://t.co/37urFCItq6

— Uzi London ?☄️?® (@LILUZIVERT) January 30, 2021
In other high-priced jewelry news, Gucci Mane revealed an impressive $2.5 million USD chain last month, which is rumored to be the largest Cuban link ever made.
Click here to view full gallery at HYPEBEAST